The region's favorable image and numerous infrastructural investments are important factors on demand for modern office space. Companies from the business services sector remain the main engine for the office market's development.
WARSAW, 28 September 2016 – Advisory firm JLL summarizes the situation on the Tri-City office market.
Demand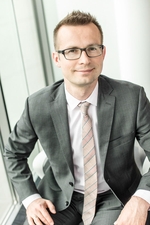 "Demand for offices in the Tri-City continues to be strong. After a very good result in 2014, totaling 66,500 sq m in gross terms, 2015 saw all-time high demand volumes - more than 107,000 sq m. In H1 2016 almost 37,000 sq m was leased in the Tri-City, with over a dozen deals for more than 1,000 sq m", says Karol Patynowski, Director, Regional Office Markets, JLL.
A distinctive feature of the Tri-City is its talent pool with a good command of niche foreign languages (including Norwegian, Swedish, Finnish and Danish). This, along with recent improvements to its transport infrastructure, has further enhanced the region's image as an attractive location for the business services sector.
"Tri-City is the fourth largest SSC/BPO location in the country, after Kraków, Warsaw and Wrocław. According to ABSL, there are 16,900 specialists working in the region's business services sector. The growth of the business services sector not only develops the labor market but also contributes to the development of the Tri-City office market", explains Karol Patynowski.
Companies from the industry continue to expand as they obtain new clients and projects – they increase the scope of services by introducing increasingly advanced processes and employing new specialists. As a result, business services centers extend their lease agreements, sign new deals and by selecting new space generate the further growth of office markets especially outside Warsaw. A similar trend can be observed in the Tri-City – 56% of office demand within the region was generated by companies from the business services sector in H1 2016.
Supply
Over the last two decades the Tri-City area has been transformed into an important and rapidly growing office location. Since 2008 the amount of office space in the Tri-City has almost tripled (from 230,000 sq m by the end of 2008 to 630,000 sq m by the end of June 2016). This means that the Tri-City is the fourth largest market in Poland in terms of size after Warsaw, Kraków and Wrocław. Gdańsk is the main office centre of the metropolitan area offering 450,000 sq m of modern space available in office clusters in the north (Oliwa, Wrzeszcz) and south-west (near the airport and W-Z route). Office supply in Gdynia amounts to nearly 147,000 sq m, the majority of which is in the centre and southern part of the city (the rapidly developing region of Łużycka). Sopot continues to maintain its tourist character offering 33,000 sq m of office space.
Currently, there is approximately 132,100 sq m of modern office space under constuction in the Tri-City area. This illustrates the strong developer confidence in the region. JLL estimates that modern office stock in the Tri-City will increase to around 800,000 sq m by the end of 2018.
"The Tri-City offers a number of leasing options for small and medium space requirements. However, the choice of immediately available office modules of more than 5,000 sq m is limited. This means that occupiers looking for larger offices have to start their search in advance and be open to considering projects that are either under construction or planned", says Karol Patynowski.
Vacancy rate and rents
In total, the Tri-City offers 84,900 sq m of available office space across 52 developments, which equates to a vacancy rate of 13.5%.
Prime rents currently stand at €12.75-13.5 / sq m / month.
"The market conditions will most likely continue to be tenant-favorable throughout the whole of 2016 and 2017, mainly due to the growing office offer in projects either under construction or planned", adds Karol Patynowski.
Investment transactions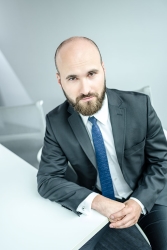 "The scale of the Tri-City market and the interesting range of modern office buildings is attracting the attention of investors. This is illustrated by this year's sale and acquisition transactions of Opera Office, Allcon@park, Neptune Office Center and phase II of Alchemia", states Rafał Kosoń, Associate Director, Office Investment at JLL.
***
Throughout H1 2016, JLL's team of experts advised on office lease transactions totaling  approx. 123,000 sq m of space in Poland. This  equates to a  26% agent market share - the largest share among advisory firms in Poland.