The VELUX Group has renewed its lease at The Park Warsaw, significantly expanding its presence in the White Star Real Estate development. The new agreement covers a lease of more than 3,000 sqm of space, and will house the headquarters of VELUX's sales company and its global shared services center. JLL represented the tenant during the lease renegotiation process.
The VELUX Group, along with its sister companies in Poland, is the largest manufacturer and exporter of windows in the country. The company has been operating in Poland for over 30 years; today it employs around 4 000 people in Warsaw, Gniezno, Namysłów and Wędkowych. The Capital Group is well-known for its production of roof windows and roller shutters, as well as producing and exporting façade windows.
"The Park Warsaw serves as the headquarters of our sales company and our international shared services center, which has been growing rapidly in recent years. As a result, we have decided to significantly increase the space that we lease in this location. The Park Warsaw is a facility that fully meets our expectations and, thanks to the scale of the project, offers us an excellent opportunity to expand our office space in order to match the growth of our company. The Park Warsaw is a stylish and modern complex offering a top-tier standard and an eye-catching layout of common spaces and amenities. Furthermore, we are very satisfied with our cooperation with the building's manager", says Jacek Siwiński, President of VELUX Poland.
"We are glad that despite the current situation, which is difficult for everyone, VELUX has decided to stay in The Park Warsaw for longer and increase the space the company currently leases. Successive renewals of lease contracts in The Park Warsaw confirm our belief that this location has great potential. The Park Warsaw's unique architecture, green surroundings and flexible office space solutions, create a comfortable working environment that attracts a range of companies", adds Anna Sztolc-Dudek, Senior Leasing & Tenant Care Manager, White Star Real Estate.
The Park Warsaw is a self-contained office park project with a total leasable area of 130,000 sqm. It is located in Warsaw's Włochy district, near the intersection of Aleja Krakowska and Łopuszańska Streets – two of Warsaw's major arterial routes. The Park Warsaw provides a high level of building specification and a flexible, open-plan office space. What makes The Park Warsaw stand out in the market is its unique architecture along with an extensive green area that is exclusively for pedestrians. This makes The Park Warsaw not only an attractive space to work but also a great place to spend free time. A strong emphasis is placed on creating a comfortable and friendly atmosphere. The Park Warsaw has a wide range of on-site amenities such as a food hall area – The Park Kitchen, a canteen, café, grocery store, fitness club, and a kindergarten.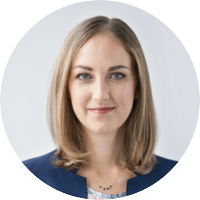 VELUX's expansion illustrates the excellent prospects for the modern business services sector in Poland, which in turn should be seen as good news for the domestic office market. The Park is an office complex that is an ideal space for development. We are pleased with the long-term cooperation with VELUX, and we are glad that we could once again represent this tenant in this lease expansion and renegotiation process.