Printbox, which provides software for online printing houses, has leased nearly 1,000 sq m of office space in V.Offices located in Kraków. The company will move into its new headquarters in January 2020. Printbox was advised by JLL experts in the process of searching for a new office, and negotiating lease terms.
"The relocation of our headquarters is due to the great sales results of our software around the world and the significant expansion of our team. V.Offices captivated us with its architecture and interior quality. An additional advantage is the ecological solutions in this building, which obtained the BREEAM certificate with the highest result in Central and Eastern Europe", comments Michał Czaicki, Founder and President of Printbox.
V.Offices is a modern office building with an area of nearly 25,000 sq m. The name of the project is reflected by the building's shape which resembles the letter "V". V.Offices obtained a BREEAM "Outstanding" certificate at the design stage with a score of 90.57%, which is unprecedented in this part of Europe. The office building is located in the centre of Kraków at 29 Listopada Avenue. It is 1 km from the Main Railway Station and has excellent connections with the rest of the city.
"There is a lot of interest in our project among potential tenants. I am particularly pleased with the fact that companies appreciate the modern technologies introduced by us, which both significantly reduce the consumption of water and electricity and increase the comfort of work. The issue of reducing the building's environmental impact and the highest building quality are key factors for us", says Sebastian Kieć, President of AFI Europe Poland.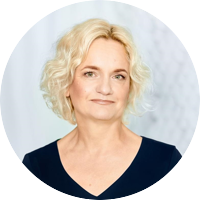 For the second time this year, we have mediated in the introduction of a new tenant to the V.Offices building. Both Printbox and WorldRemit have appreciated the uniqueness of this project. V.Offices offers office space of the highest standard, in an area (1 km from the Old Town) where there is a shortage of modern office space. V.Offices is an ideal solution for tenants who want to be in the centre, but who do not want to compromise on the standard of the office space itself.