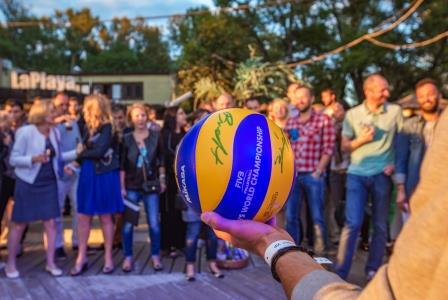 44 teams will compete in this year's, seventh edition of the event organized by JLL. Money collected during the Tournament will be donated to The Children's Memorial Health Institute. The Polish Volleyball Federation (PZPS) is the event's honorary patron.
WARSAW, 7 July 2016 – Each year, JLL organizes the Charity Real Estate Beach Volleyball Tournament. This year, the seventh edition of this popular event will take place on Thursday 4th August and will be held once again at La Playa club in Warsaw. 44 teams, representing both Polish and international companies, including developers, construction companies, real estate advisory agencies, banks and legal firms will compete during the event. Furthermore, a charity auction for items donated by sponsors and patrons will be held at the end of the day.
The funds donated by sponsors and individuals, and raised from registration and the auction will be given to The Children's Memorial Health Institute to purchase two vehicles for the transportation of blood and other medical products.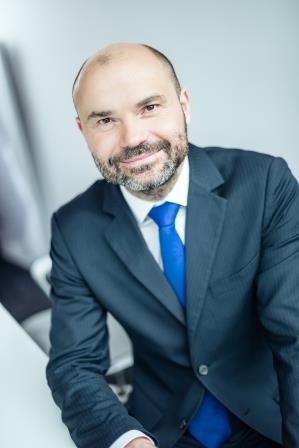 Tomasz Trzósło, Managing Director, JLL Poland, says: "We are extremely happy that each year so many companies actively participate in our annual Charity Real Estate Beach Volleyball Tournament. New contestants appear each year illustrating the fact that the tournament has become an established fixture on the real estate industry's event calendar. On the 4th August, the event will have a record-breaking number of contestants – 44 teams and 308 players. This year, we are playing for The Children's Memorial Health Institute. It's going to be a fantastic day both in terms of sport and donations. We will hopefully beat last year's total of 292,000 PLN."
This year's edition will see the participation of companies including Adgar Poland, Allen & Overy, AXI Immo, Baker & McKenzie, Balmain, Bird & Bird, BNP Paribas Real Estate, Capital Park, CBRE, Colliers, Cushman & Wakefield, ECE, Echo Investment, FBSerwis, Ghelamco, Go4Energy, Greenberg Traurig, GTC, HB Reavis, Heitman, ING, JLL, Knight Frank, Metro Properties, MLP Group, NAI Estate Fellows, Neinver, Nuvalu, Panattoni Europe, Peakside Capital, Polski Holding Nieruchomości S.A., Prologis, PZU Inwestycje, Savills, SEGRO, Skanska, Tétris, Torus, TPA Horwath, TriGranit, Unibail-Rodamco, Valad, White Star Real Estate and Xcity Investment.
The sponsors of the 7th Charity Real Estate Beach Volleyball Tournament include Barika, Berlin Hyp, Bike2Box,GOART Pracownia Reklamy, House of Tudor, La Playa Music Bar, Pomarańczowa Ciuchcia Kindergarten, Prime Property Marketing, Stewart Title Limited and STIXX Bar & Grill.
The event's media partners include OfficeFinder.pl, Eurobuild CEE, EuropaProperty.com, Nowa Warszawa, Outsourcing & More/Outsourcingportal.pl, Poland Today, PRCH, Retailnet.pl, Shopping Center Poland, Tereny Inwestycyjne Info and Warsaw Business Journal Observer.
More information on the event – its schedule, registration, contact details – can be found here.