The Warsaw market sees the second highest demand in the market's history along with record-breaking net absorption. This perfectly summarizes the sentiments on the city's office market. Furthermore, expectations for 2018 remain highly favorable.
Advisory firm JLL summarizes the conditions on the office market in Warsaw in 2017.
As a result of the constantly increasing levels of business activity in Poland's capital, combined with a developing infrastructure and good standard of living, Warsaw is the undisputed leader on the office market in Central and Eastern Europe. This is reflected by JP Morgan's recent decision to enter the Warsaw market whose decision may serve as an enticement for other market players.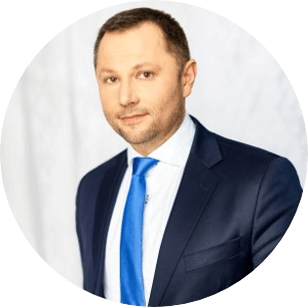 Due to great interest in the areas adjacent to Daszyńskiego roundabout amongst investors and developers, the location will have been completely transformed into an ultra-modern business hub and a symbol of the city's economic strength in just a few years. Trend that is becoming increasingly noticeable in Warsaw is the demand for flexible offices. Business centres and co-working spaces are developing rapidly and are starting to play an important role in the market. However, Warsaw is facing some challenges, with the biggest of those continuing to be the war for talent. Warsaw's central areas, however, are well placed as the recruiting advantages of a central location boost both demand and supply there.
Demand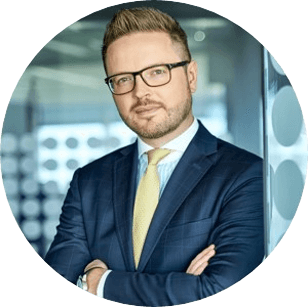 One of the beneficiaries and the brightest hotspot on the Warsaw office map, is the area near Daszyńskiego roundabout – one of the largest construction sites in Europe. This is illustrated by last year's results - Warsaw City Centre accounted for 25% of demand for office space in Warsaw. A total of 820,100 sq m of office space was leased in the city, constituting the second best result in the market's history. Net absorption grew significantly as well with a record-breaking 360,000 sq m.
The biggest lease agreements concluded last year included: Citi Service Center Poland (18,600 sq m) at Generation Park X, Millenium Bank (18,300 sq m) at Harmony Office Centre, JP Morgan (15,600 sq m) at Atrium Garden.
Demand
The amount of new supply coming onto the market in 2017 was lower than that in 2016, totaling 275,400 sq m, of which 77% was completed outside the central areas of Warsaw. The largest openings included: Business Garden 3–7 (54,800 sq m, Vastint); West Station II (35,000 sq m, HB Reavis); and D48 (23,400 sq m, Penta Investments).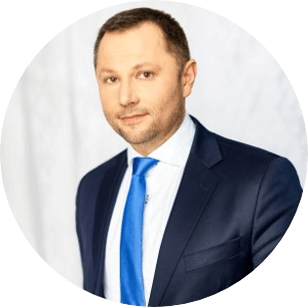 The under-construction volume currently stands at 750,000 sq m, the majority of which is due for completion after 2018. This situation stems from a number of large-scale on-going projects, which take longer to build. It is interesting that 78% of total volume under construction is located in the central areas of Warsaw. This may result in a possible shortage of new space in non-central locations in the mid-term. The volume of completions is expected to decrease further in 2018 and then pick up in 2019–2020.
Vacancy rate and rents
Currently, the vacancy rate in Warsaw is 11.7% - the lowest level recorded since 2013. In the City Centre it stands at 9.1%, while in Non-Central locations - 13.2%.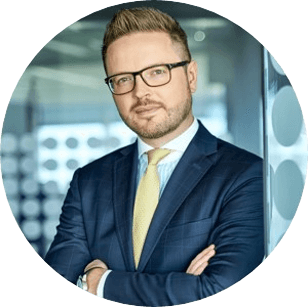 The lower level of vacancy rate results from a combination of high demand and lower supply. The expectations for this year remain favorable as well.
Prime headline rents remained relatively stable in 2017. A slight correction was seen in Q2 in the upper rental band for the CBD, where rents are currently quoted at €20.5–€23.0 / sq m / month. Prime assets located in the best non-central areas are leased for €11.0 – €16.0 / sq m / month.