Weco Travel, a company specializing in corporate travel, has moved to the Atrium Garden office building on Aleja Jana Pawła II St in Warsaw. The company is to occupy nearly 1,000 sq m of modern office space on the 7th floor of Atrium Garden. Experts from JLL represented DEKA fund – the building's owner – during negotiations on the lease agreement.
Michał Żurek, CFO for Weco Central Europe/Board Member, comments: "What encouraged us to select Atrium Garden complex for our company office was the building's numerous advantages such as excellent location, due to its close proximity to both Warsaw's main business centre and a metro station. Furthermore, the flexibility of space arrangement and high standard of finishing were also of great importance to us."
Atrium Garden is a modern office building that offers approximately 19,000 sq m of office space for lease on 15 floors. The space of a typical floor in the 'podium' section of the building totals approximately 1,800 sq m with the space in the 'tower' section amounting to 700 sq m. The underground levels include a parking lot with 220 parking spaces available for both employees and visitors.
Deka has been the property owner of Atrium Garden since 2009.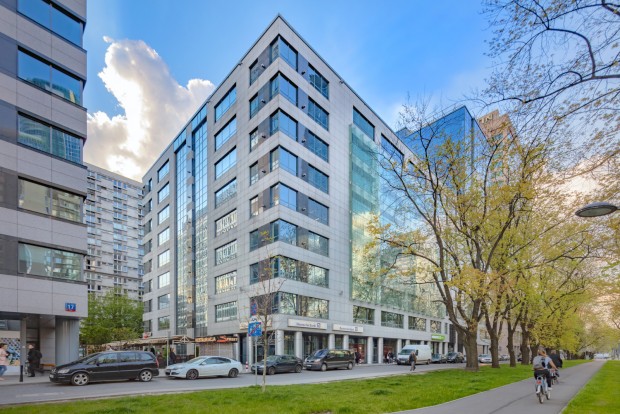 Daniel Pater, Asset Manager, DEKA Immobilien, adds: "I am glad that Weco Travel has selected Atrium Garden as its office and recognizes the building's unique ability to adapt to new tenant expectations".
JLL supports DEKA fund in leasing office space in the building.
Anna Kaźmierska, Senior Consultant, Office Agency, JLL, comments: "Atrium Garden has attracted a great deal of interest from prospective tenants. This results mainly from its location, close to Rondo ONZ roundabout in the very heart of Warsaw. The location's attractiveness is further underpinned by the building's excellent exposition as well as being well-served by public transport: a metro station as well as numerous tram and bus lines".