WROCŁAW, 31 March 2017 – Advisory firm JLL summarizes 2016 on the office market in Wrocław.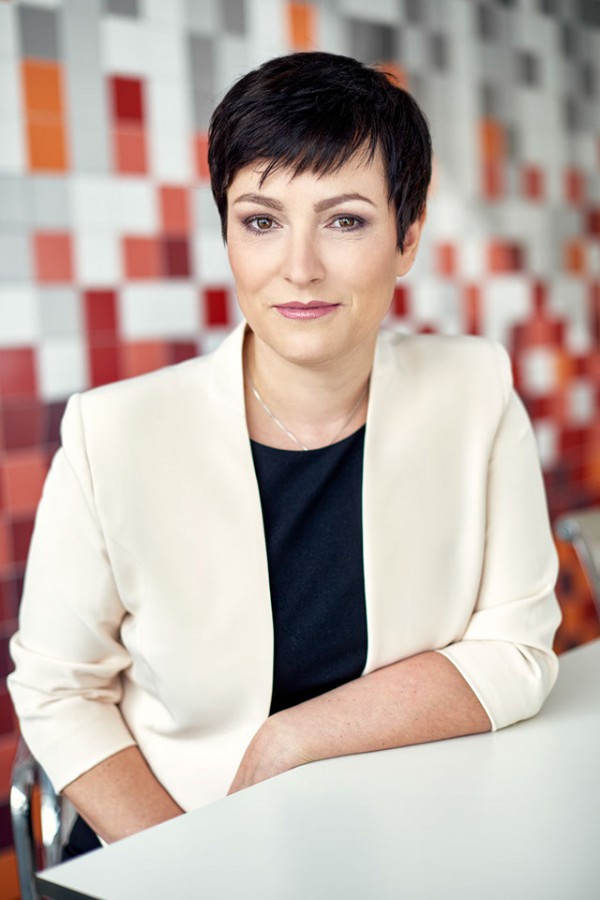 "According ABSL, Wrocław is the third largest location in terms of number and employment in business services centres in Poland. Global brands such as BNY Mellon, Capgemini, Credit Suisse, EY, Google, HP, IBM, McKinsey, Nokia Networks, or UBS have established their offices in Wrocław. This dynamically developing sector has for a number of years been the major office tenant in the city. Companies from the business services sector accounted for 57% of the demand for office space recorded last year", comments Katarzyna Krokosińska, Head of Wrocław Office, JLL.
Demand
2016 saw a total of 585,700 sq m of office space leased on the eight largest regional markets in Poland (Kraków, Wrocław, Tri-City, Katowice, Poznań, Łódź, Szczecin and Lublin). Wrocław accounted for 124,500 sq m of this overall volume. This excellent result meant that Lower Silesia's capital city was second among regional markets, after Kraków, in terms of office demand.
The biggest lease agreements in Wrocław in 2016
| Building | Tenant | Space (sq m) |
| --- | --- | --- |
| Kaufland HQ | Kaufland Polska | 16,000 |
| Grunwaldzki Center | Credit Suisse | 10,800 |
| Sagittarius Business House | BNY Mellon | 10,500 |
| West Link | Nokia Networks | 7,000 |
Source: PORF, JLL, www.officefinder.pl, Q4 2016
"JLL remains very active on the office market in Wrocław. Companies that we have provided advisory to, in the process of selecting new space include Credit Suisse, Becton Dickinson, Axiom, Regus or Unic", adds Katarzyna Krokosińska.
The high level of interest seen among tenants in 2016 has continued into 2017. This is confirmed by office lease agreements recently concluded by Capgemini (+13,000 sq m in Business Garden) or EY GDS Poland (10 500 sq m in Sagittarius Business House).
Supply
With office stock totalling 847,800 sq m, Wrocław is, after Kraków (915,800 sq m), the second largest office market outside Warsaw, and the third largest market nationwide. 141,500 sq m of office space was delivered to the city's market in 2016 including the first phase of Business Garden (36,600 sq m), Pegaz (18,500 sq m), Kaufland HQ (owner occupier; 16,000 sq m) and Nobilis Business House (14,900 sq m). In addition, a further 147,000 sq m remains under development.
The biggest office buildings under construction
| Building | Owner | Office space (sq m) |
| --- | --- | --- |
| Sagittarius Business House I&II | Echo Investment | 24,400 |
| Retro Office House | LC Corp | 19,800 |
| BZ WBK Leasing HQ | BZ WBK | 17,000 |
| Green2Day | Skanska Property Poland | 16,800 |
| West Link | Echo Investment | 13,900 |
| Bielany Business Point | Megapolis | 12,500 |
Source: PORF, JLL, www.officefinder.pl, Q4 2016
"In the last 15 years Wrocław has undergone a spectacular metamorphosis. The city's strong economy supported by the local government together with access to qualified employees and investments in infrastructure has enhanced Wrocław's image as one of the most interesting locations for business in Poland. The area adjacent to Wrocław Główny railway station, where Sagittarius Business House and Wroclavia are being developed along with the recently completed Komandorska 12, is fast becoming a new business hub in the city", concludes Katarzyna Krokosińska.
Vacancy rate and rents
In 2016, the vacancy rate was 12.5%.
The highest prime monthly rents per sq m in Wrocław was between €14 and €14.5.