Warsaw, 16 July 2015 – Wyborowa S.A. (part of Pernod Ricard Group) will move to the Lumen office building, occupying nearly 3,000 sqm on the 11th floor. JLL represented the landlord in this transaction while BNP Paribas Real Estate Poland acted on behalf of Wyborowa Pernod Ricard.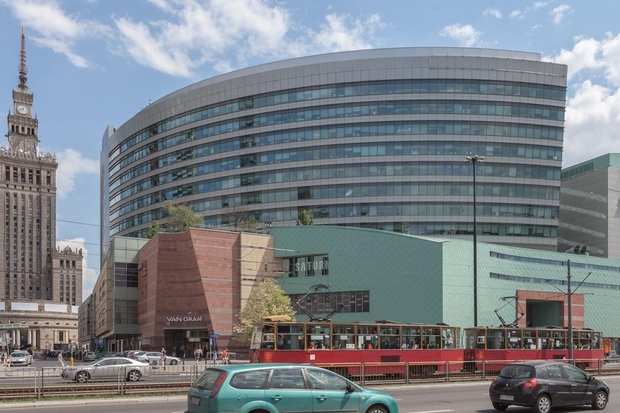 "Wyborowa S.A. has always enjoyed creating an innovative workplace, using the best designers and fit-out providers. Our new office will allow us to establish the most modern, comfortable and exceptional spatial environment for our employees which will reflect our policy of being the employer of choice", said Izabela Nowikowska, HR Director and Member of the Board of Wyborowa SA.
Wyborowa S.A. is the leader among manufacturers and importers of alcoholic beverages in Poland, part of the Pernod Ricard Group, the global distributor of spirits and wines that is present on 80 markets around the world.
"The unique nature of our client's business has created numerous challenges in identifying the right location and space layout for their operations. The support and advice provided by our team ensured that all financial and non-financial targets were achieved and we are confident that the chosen building accurately reflects Wyborowa Pernod Ricard's strategy for the foreseeable future", comments Małgorzata Fibakiewicz, Director, Office Agency, Tenant Representation in BNP Paribas Real Estate Poland.
Wyborowa S.A. will move to its new headquarters in March 2016.
Arnaud Burlin, Managing Director Central Europe, from Unibail-Rodamco which manages Lumen and Skylight buildings, commented: "Our recent obtaining of green certificates and continuous improvement of existing assets reflects our care for the natural environment as well as for the comfort and well-being of people working in our buildings. We are glad that such a prestigious tenant as Wyborowa S.A. has chosen Lumen building, illustrating that the building's good standard and the number of amenities in the immediate area are important assets."
Lumen and Skylight are part of Warsaw's well-known Złote Tarasy complex. The two buildings offer approximately 45,000 sq m of A+ category space. The office space in Lumen is located on eight levels, offering optimum natural light. Offices on the second floor are connected directly to the Złote Tarasy shopping and entertainment centre. Additionally, the complex provides an underground car park that can accommodate approximately 1,600 vehicles.
Małgorzata Kaczmarek, Consultant, Office Agency, JLL, adds: "One of the greatest strengths of the Lumen building is its location - right in the heart of the city, in close proximity to the Central Railway Station, main arteries and access to public transport. Tenants also appreciate the high standard of office space and direct availability of the extensive range of shops, restaurants and entertainment venues on offer at Złote Tarasy shopping centre."
International advisory company JLL is responsible for acquiring new tenants and renegotiation of current lease agreements in the Lumen and Skylight office buildings. JLL Project Management team will be overseeing the process of office delivery to the tenant.