JLL, an international advisory company, was appointed an exclusive leasing agent for Focus office building in Warsaw.
Focus is a 34,000 sqm, state-of-the-art class A office scheme located in Warsaw centre – on Armii Ludowej Avenue, between Jazdy Polskiej roundabout and Niepodległości Avenue. The other districts of Warsaw are within easy reach due to the location being well-served by a number of bus and tram routes as well as the nearby Politechnika metro station.
Focus is distinguished by its interesting architecture. The scheme, designed by the APA Kuryłowicz & Associates studio, is cube-shaped with each wall architecturally distinct. The building's interiors consist of four completely independent and self-sufficient parts – A, B, C, D, with their own elevators or staircases. The front wall of the building's sixth floor includes a four-storey winter garden with a view of the Mokotów Field park (Pole Mokotowskie). Furthermore, there is also a spacious atrium with a total area of over 1,500 sqm, which has a glass roof and is connected to the winter garden.
Tenants and guests are able to use a number of amenities, including a restaurant, café, as well as a conference and training centre.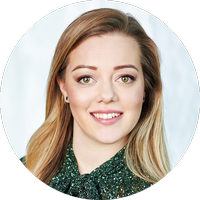 Companies from various sectors will appreciate Focus's architecture, as well as its modern office spaces. Employees will also be impressed with building's range of amenities, which include a fitness club, numerous parking spaces, a car wash as well as facilities for cyclists. Moreover, attractive location and proximity to Mokotów Field park means that there are extensive green areas and numerous bicycle paths close by.