The international consulting company acts as an exclusive commercialization agent for Airport City Gdańsk.
JLL, a company providing comprehensive advisory real estate services in over 80 countries, will be responsible for leasing commercial space in Airport City Gdańsk. Construction of the complex, whose usable area will ultimately total approximately 120,000 sq m, will start at the end of this year.
Airport City Gdańsk is a pioneering project in Poland. It will be the country's first complex to be located at an international airport.
"We are not afraid of new challenges and we believe in the success of this project. To minimize the risks associated with the implementation of the complex, we will choose well-known companies with an international reputation. Because JLL has extensive experience in leasing commercial space and is one of the largest companies providing this type of services in the world, we decided to cooperate with the company on this project", comments Tomasz Kloskowski, President of Gdańsk Airport.
In the long term, Airport City Gdańsk will become a complex of seven office and service buildings supplemented with shops, restaurants and a hotel. The names of the office buildings refer to the aviation alphabet: Alpha, Bravo Charlie, Delta, Echo, Foxtrot and Golf. The Alpha office building will be the first to be delivered, offering 8,500 sq m lease area, including retail space on the ground floor. It will have six floors above ground and two below. The car park will provide tenants with approx. 200 parking spaces. Completion of the first stage is planned for the third quarter of 2021. The complex will be located at Lech Walesa Airport, which offers over 80 connections to 21 countries, including ten aviation hubs. The complex will also be within easy reach of the Tri-City Ring Road, A1 motorway, Pomeranian Metropolitan Railway station and a number of bus routes.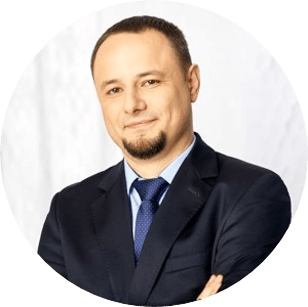 Airport City Gdańsk is an interesting alternative to office complexes located in the city centre. It is an ideal solution for companies with a nationwide or international reach, for which the proximity of an airport with a well-developed network of connections is of great convenience. It is worth noting that Airport City Gdańsk is well connected with the rest of Tri-City, and the ratio of parking spaces in the complex is much higher than in other locations. I am glad that JLL will have the opportunity to rent out this unique project in this part of Europe.