ING Hubs Poland, one of the global hubs providing technology, data, and risk services to ING units around the world, has become the first tenant at Lincoln Property Company's flagship office building, The FORM in Warsaw, after agreeing to lease more than 7,000 sqm of space.
The leasing agreement follows ING Hubs Poland's decision to consolidate its Warsaw offices into one location, selecting The FORM, the new-generation office building in Warsaw's Wola district. The new ING Hubs Poland headquarter, due to open in January 2025, will be located across the ground, first and second floors of The FORM, with the ground floor serving as an open space available to both its clients, employees, as well as the local community. This space will allow individuals to hold more informal meetings, as well as provide a comfortable place to work.
During the transaction ING Hubs Poland were represented by the consulting firm JLL, while the legal counsel was provided by the law firm Clifford Chance. Meanwhile, the law firm Decisive Worldwide participated as the legal advisor for Lincoln Property Company.
Damian Grzywacz, Managing Director, Lincoln Property Company Poland, said: "We are honoured that ING Hubs Poland has chosen The FORM as its new headquarters. I believe our building will provide optimal conditions to support the development of ING Hubs Poland's business, thanks to its market-leading sustainability and wellbeing credentials.
Throughout the development process we are using state-of-the-art technologies and solutions to help reduce the environmental impact and ensure the best wellbeing environment for users. Construction of The FORM remains on schedule with the building due to complete in December 2024, and we look forward to welcoming ING Hubs Poland in January 2025."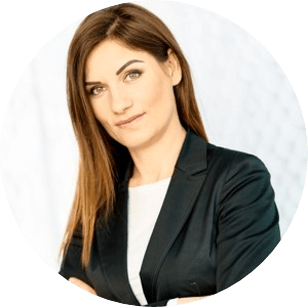 Wybór The FORM, budynku biurowego przygotowanego technologicznie do raportowania ESG, jest dla ING HUBS kluczowym krokiem w realizacji ich strategii zrównoważonego rozwoju w Polsce. Z radością i satysfakcją obserwujemy, jak grono naszych Klientów powiększa się o firmy coraz bardziej świadome swojego oddziaływania na środowisko. Jesteśmy więc dumni, że możemy im pomóc w tym procesie, wspierając ich w wyborze przestrzeni zrealizowanej zgodnie z tymi wartościami.