Total value of investment transactions in the Polish real estate market for the first quarter was nearly EUR 1.8 billion, which is the second highest result on record for the first three months of the year.
Advisory firm JLL analyzes the investment transactions concluded in Q1 2020 in Poland's commercial real estate sect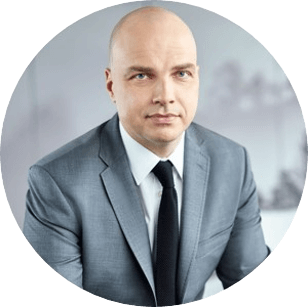 According to JLL data, total value of investment transactions was almost EUR 1.8 billion, the second best result recorded for a first quarter in the Polish real estate sector. Such an excellent result was possible due to high investor activity in the industrial market, which had transactions of over EUR one billion, as well as the office market, which saw properties worth almost EUR 620 million change hands. This means that both segments recorded their best ever start to a year. In addition, the value of transactions in the industrial market was higher than any year-round result achieved prior to 2018.
The value of transactions in the retail segment totalled approx. EUR 110 million, with the residential segment coming in with over EUR 40 million. The largest investment deals in Poland's real estate market included: the portfolio sale of five Panattoni properties to Savills Investment Management (EUR 188 million), Hines distribution parks to CGL (EUR 140 million) and the High5ive office building by Skanska to Credit Suisse for an undisclosed amount.
JLL participated in transactions which accounted for half of the capital invested in real estate in Q1 2020. The company's experts advised on a number of transactions including the purchase of Equator I (from Immofinanz) and Equator II (from Karimpol Polska) office buildings by CPI Property Group, the sales of Marynarska Business Park in Warsaw (by Heitman to Benson Elliot), High5ive II in Kraków (from Skanska to Credit Suisse) and the purchase by GIC Private Ltd a portfolio of six logistics properties from funds managed by the Apollo Global Management group.
The value of investment transactions concluded with the participation of JLL advisors totalled almost EUR 850 million.
More details in the report "Regional office markets April 2020".