Despite the pandemic, demand on Poland's largest regional markets from January to September was 11% lower year-on-year. However, due to the current situation, many tenants are temporarily postponing expansion plans and relocation decisions.
Advisory firm JLL summarizes the situation on the Polish office market at the end of Q3 2020.
Demand
Between January and the end of September 2020 almost 907,000 sqm was leased in Poland. The third quarter alone accounted for nearly 240,000 sqm (113,000 sqm in Warsaw, 126,000 sqm outside the capital[1]).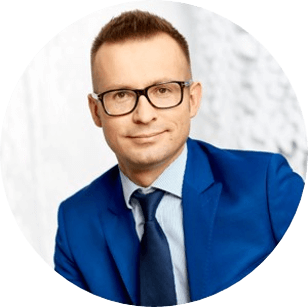 Since the beginning of the year demand for office space outside Warsaw was almost 460,000 sqm, 11% lower than the corresponding period in 2019. Tenants in the Wrocław, Łódź and the Tri-City markets saw the greatest activity, achieving 66%, 46% and 11% better year-on-year results in take-up respectively. It is also worth mentioning that 43% of the total take-up volume and eleven out of the fifteen largest transactions in the analysed period were contracts signed by technology companies.
Demand between January and September was driven primarily by the renewals of lease agreements, which in Q3 2020 alone represented 52% of tenant activity.
"Due to the current situation, companies often decide to renew their leases rather than relocate. Moreover, the increasing volume of office space offered for sublease is currently one of the most visible trends on Poland's office market. Approximately 116,000 sqm of such supply are in the major office markets outside Warsaw, with 30% being located in Wrocław, followed by the Tri-City with 23% and Kraków with 22%", adds Karol Patynowski.
This year's biggest leases so far have been concluded in Warsaw: a record pre-let by PZU in Generation Park Y (46,500 sqm), a sale and leaseback contract by DSV in Mokotów (20,000 sqm), and the renewal and expansion of Poczta Polska in Domaniewska Office Hub (19,800 sqm). When it comes to the regional markets, it is worth mentioning the lease renewals by Nokia in two Wrocław office buildings: West Gate and West Link (for a total area of over 28,500 sqm) and by ABB in the Axis office building in Kraków (20,000 sqm).
Supply
Total office space supply already stands at 11.5 million sqm, with the country's regions accounting for 5.7 million sqm.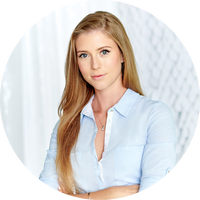 In the first three quarters of 2020, approx. 540,000 sqm was delivered to the Polish office market, including over 305,000 sqm in the regions. It is worth noting that in the markets outside the capital city, 42% of the space was completed in the third quarter alone. In Poland, there is currently approx. 1.3 million sqm under construction, including nearly 700,000 sqm of space being delivered outside Warsaw. This is less than before the outbreak of the pandemic, which is mainly due to the fact that developers are so far not starting new investments.
The biggest office projects completed between January and September in Poland included: The Warsaw Hub mixed-use complex (89,000 sqm, Ghelamco Poland), Warsaw's office buildings Varso I&II (46,600 sqm, HB Reavis) and Chmielna 89 (25,200 sqm, Cavatina Holding), Olivia Prime B w in Gdańsk (25,000 sqm, Olivia Business Center) and three buildings developed by Skanska Property Poland: Centrum Południe in Wrocław (23,700 sqm), Wave A in the Tri-City (26,600 sqm) and building 4 of the High5ive complex in Kraków (23,500 sqm).
Investment market
Investor activity in the office sector has remained robust.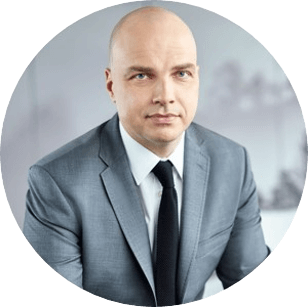 26 office transactions worth over EUR 1.54 billion were finalized between January and September. It was the sector's third-highest volume on record for the first nine months of the year. Outside Warsaw, where investors were most active during this time, Kraków, Katowice and Wroclaw also enjoyed great interest. The Q3 performance shows a slight slowdown which, among other things, is linked to the restrictions in travel. We expect, however, that the postponed transactions will recommence over the upcoming months, and should be reflected in the 2021 results.
This year's biggest transactions on regional markets have so far been the sale of High 5ive II (build 4&5) and the acquisition of Equal Business Park (A, B, C) in Kraków. Both transactions were finalized in the first half of the year with the participation of JLL.
Vacancy rates and rents
The overall vacancy rate in Poland stands at 10.7%. In Warsaw, 9.6% of the existing office supply is vacant, while outside of the capital the rate is 11.9%. In the case of regional markets, they saw on average a 2.8 pp increase y-o-y, and 1.7 pp growth q-o-q. Such an increase is due, among other things, to the completion in Q3 2020 of developments which were less than 50% leased. Katowice boasts the lowest vacancy rates (7.0%), while the highest rates are currently in Łódź and Wrocław (both at 14.3%).
Currently, the highest rents are quoted in Kraków (EUR 14 to EUR 15.5 / sqm / month), while the lowest are in Lublin (EUR 10.5 to EUR 11.5 / sqm / month.
More reports and office market analyses can be found here.
[1] In Kraków, Wrocław, the Tri-City, Katowice, Poznań, Łódź, Lublin and Szczecin