Demand for office space continues to be strong as companies leased 628,200 sq m in H1 2016. Currently, there is approx. 1.44 million sq m under development with Kraków claiming a record-breaking share for this city of 303,000 sq m. 545,000 sq m is under construction in Warsaw.
WARSAW, 29 July 2016 – Advisory firm JLL summarizes the situation on the office market at the end of H1 2016 in Warsaw and eight other major cities in Poland[1].
Demand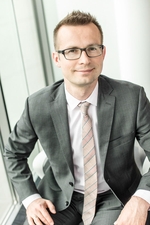 "Demand for office space in Poland remains strong as 628,200 sq m was leased in H1 2016 in Warsaw and other major cities. Furthermore, we are expecting the finalization of several significant lease deals in the next few months", comments Karol Patynowski, Associate Director, Tenant Representation, JLL.
Warsaw accounted for the largest share with 360,100 sq m of leased space followed by Kraków – 110,100 sq m, and Wrocław – 52,500 sq m.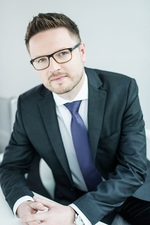 Mateusz Polkowski, Associate Director, Research and Consulting, JLL, says: "Office demand in major cities outside Warsaw was 268,100 sq m in H1, a sound performance which shows the continued growth of the regional markets. The modern business services sector remains a key occupier in the regional markets with a 60% share of total demand outside Warsaw. Agreements signed by companies from the sector covered large amounts of office space. In terms of the modern business services sector share in overall office demand in a city, Kraków leads the way with a 75% share in H1".
The biggest lease agreements concluded on the office market in Poland in H1 2016
Source: JLL, PORF, H1 2016
"It is worth underlining the fact that demand outside Warsaw was largely driven by pre-letting activity accounting for 40% of total take-up. This has prompted developers to increase construction activity, especially in Kraków", adds Karol Patynowski.
Supply
A total of 569,600 sq m of modern office space was delivered to market in H1 in Warsaw and Poland's other major markets. Warsaw accounted for 350,100 sq m, while 219,500 was delivered to other major markets. Outside Warsaw, the highest amount of new space was completed in Kraków (nearly 66,500 sq m) and Tri-City (52,700 sq m). The biggest office buildings delivered to market in Warsaw include Warsaw Spire A (59,100 sq m) and Q22 (46,400 sq m). The largest H1 openings on other markets include Tryton Business House (21,300 sq m) in Gdańsk, O3 Business Campus (19,200 sq m) in Kraków and University Business Park B (18,700 sq m) in Łódź.
"1.44 million sq m of modern office space is under construction in Poland as of the end of H1 2016. Warsaw accounted for 545,000 sq m. High developer activity was registered in Kraków with up to 303,000 sq m of office space remaining under development, followed by Wrocław - 181,400 sq m, Tri-City -132,100 sq m and Łódź – 109,600 sq m," states Mateusz Polkowski.
Vacancy rate and rents
As of the end of H1 2016, the vacancy rate in Warsaw was 15.4%. Outside Warsaw, the lowest vacancy rate was registered in Kraków (6.0%) while the highest was in Szczecin (17.7%).
Prime headline rents in Warsaw City Centre are between €21 and €23.5 / sq m / month. Non-Central locations lease at €11 to €18 / sq m / month. As for major office markets outside Warsaw, the lowest rents can be found in Lublin (€11 – €12 / sq / month), while the highest are in Wrocław (€14 – €14.5 / sq m / month).
***
In H1 2016, a team of experts from JLL advised on office lease transactions totaling approx. 123,000 sq m throughout Poland, which accounted for a 26% agent market share (the highest among real estate advisory companies).
---
[1] Apart from Warsaw: Kraków, Wrocław, Tri-City, Poznań, Katowice, Łódź, Szczecin, Lublin