Tri-City
The Tri-City is an extremely polarized market. It is the fourth largest office location in terms of office stock, yet the vast majority of demand is concentrated in just one district: Gdańsk Przymorze, where the two largest office complexes (Olivia Business Centre and Alchemia) are located. In 2011 the situation appeared to be only slightly different: Alchemia was still under development and the second major office complex was Arkońska Business Park. However, the centre of gravity was in the same district. In the near future Skanska will also build an office project in the same area. Moreover, both Olivia Business Centre and Alchemia plan to expand the complexes even further.
Tri-City 2016  – transactions volume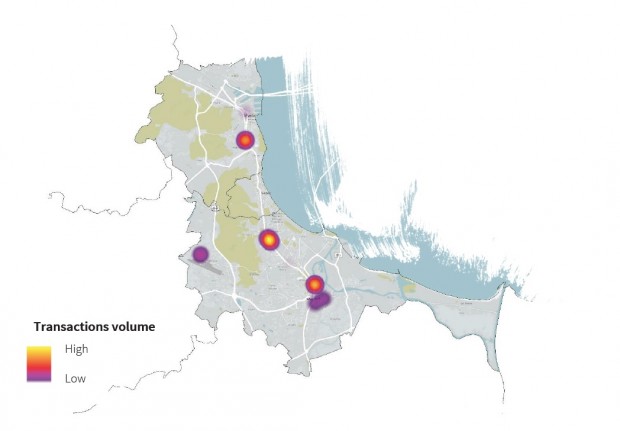 Source: Hot or not – Demand analysis in Poland, JLL March 2017
 In addition to that district, the fringe of Gdańsk city centre is also a growing office location, with the most recent developments being Tryton Business House and C200. There are also micro-locations, such as Neptun Business Center and Office Island in Gdańsk. Outside of Gdańsk the most prominent location office-wise is the area around Łużycka Street in Gdynia. The major developments there are Łużycka Office Park and the Tensor office complex, home to such companies as Nordea and Sony Pictures Entertainment. There is also some interest in the area near Gdańsk airport, which is where Intel is the owner-occupier of a large office complex and where some other, smaller, companies are also to be found. The Tri-City wider area is a rapidly developing market and global companies, such as recently Swarovski, regularly enter the city.
Tri-City 2011                                                                    Tri-City 2016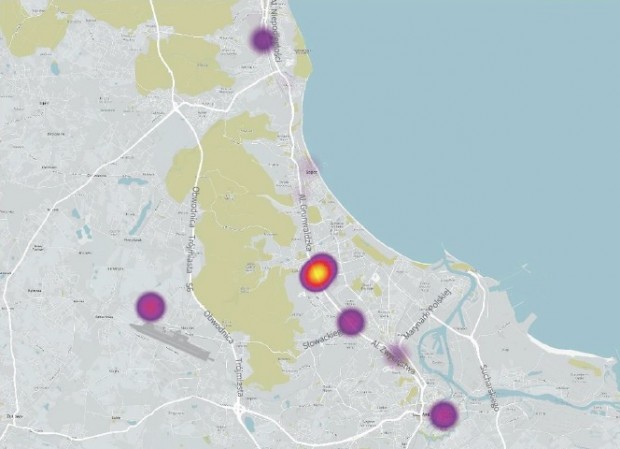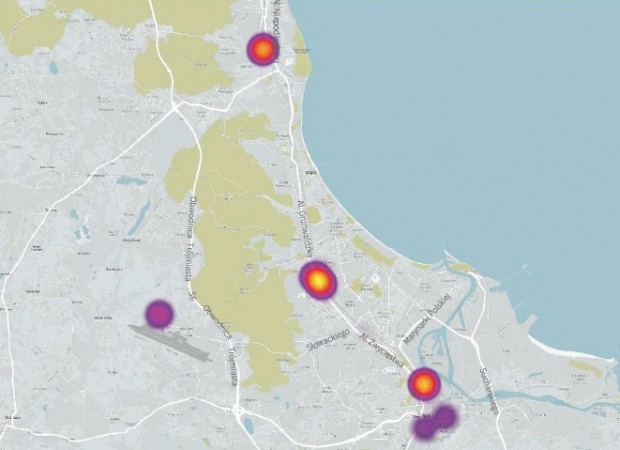 Source: Hot or not – Demand analysis in Poland, JLL March 2017
Katowice
Katowice is the largest city in and the capital of Śląskie voivodeship. Total office stock in the city now stands at approximately 443,000 m2 , which makes Katowice the fifth largest market in Poland. A further 33,500 m2 is under construction, but more than half of that space (i.e. 18,200 m2 ) is in a single office project: .KTW I. The city has a vast growth potential, as the Katowice agglomeration has more than two million inhabitants, the city is a well-established academic centre and the area boasts superb infrastructure. The majority of new demand in Katowice in both 2011 and 2016 was for office developments in the wider city centre. However, compared to 2011 in 2016 there were quite a few new business hubs in Katowice. In 2011 most of the occupier activity was concentrated in Katowice Business Point , with major occupiers there including Tauron and Grupa Żywiec.
Katowice 2016 – transactions volume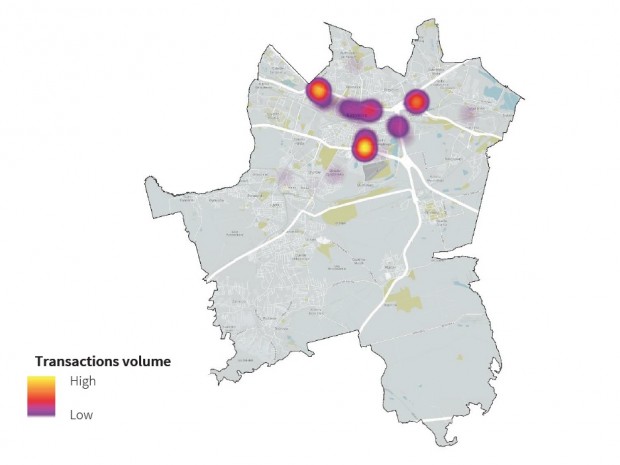 Source: Hot or not – Demand analysis in Poland, JLL March 2017
Another point of interest was Centrum Francuska. Companies such as Ruch SA and KPMG decided to move there in 2011. The district has recently been further enhanced by A4 Business Park, a large part of which is leased by IBM, PKP Cargo and Rockwell Automation. Fast forward to 2016 and Katowice was by then seeing a significant increase in the number of business locations for companies to choose from. What is encouraging is that not only large-scale developments attract new tenants in Katowice but also more boutique-like office buildings. Some of the most prominent new locations in Katowice include Silesia Business Park (developed by Skanska Property Poland) and Silesia Star (by LC Corp), where companies such as Capgemini, PwC and Mentor Graphics have decided to base their operations.
Katowice 2011                                                                Katowice 2016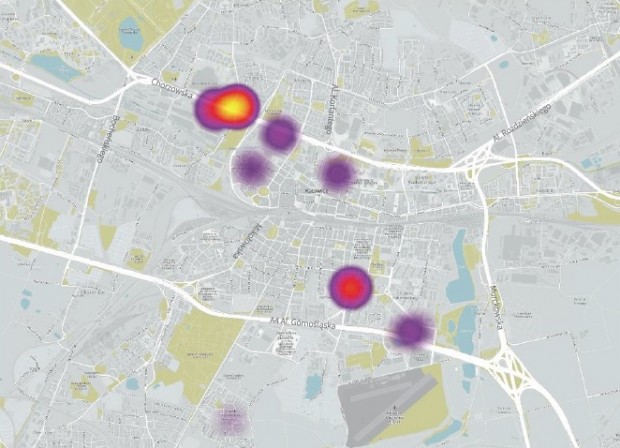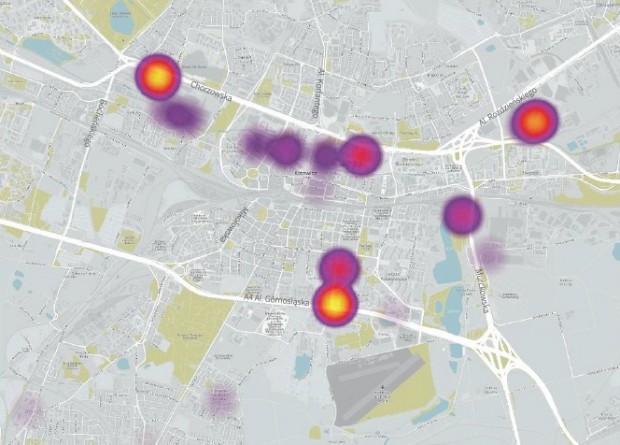 Source: Hot or not – Demand analysis in Poland, JLL March 2017